Home Renovation – What You Should Know Before Doing it Yourself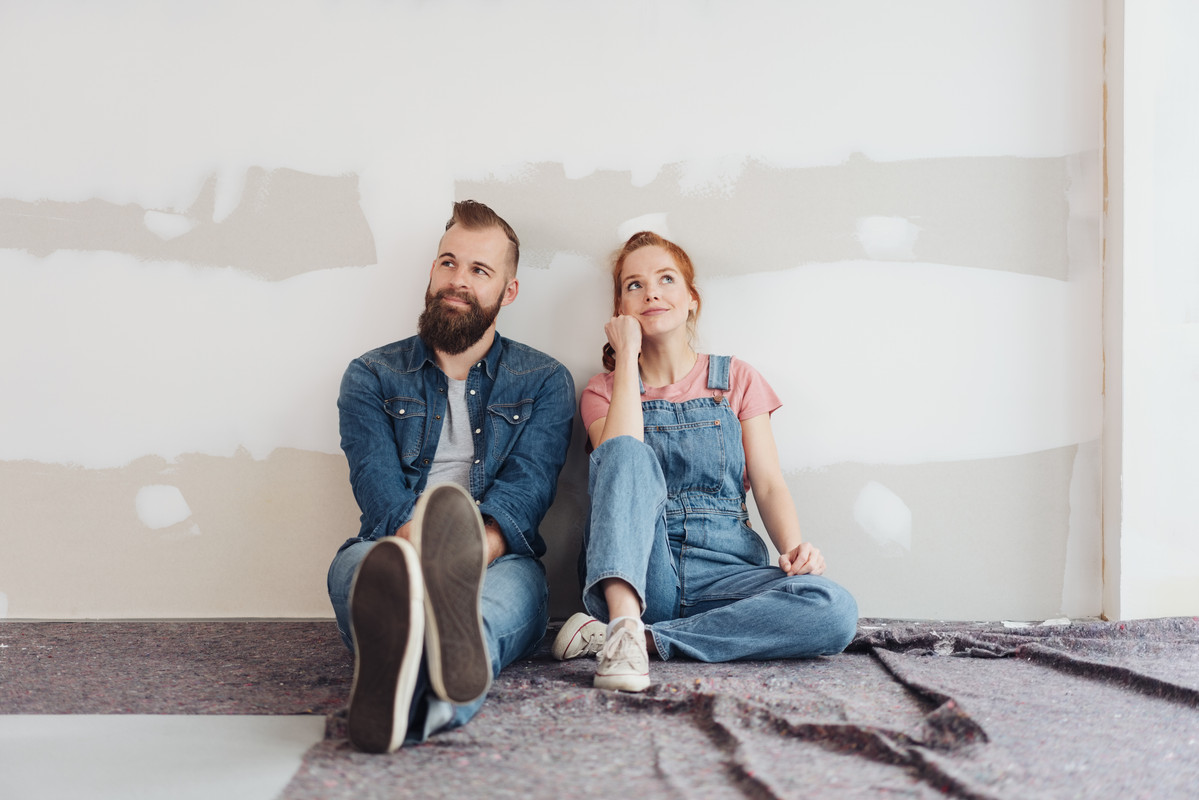 If you are considering doing a major renovation on your home, there are many things that you should know first. You'll need to know exactly what to do and what it will cost you. Here are some tips to help you determine how much the project will cost and what you should expect. Also, it's important to understand that home renovation projects aren't always easy, so you should consult a professional contractor. It's also helpful to know what kind of materials you'll need.
Remodeling
The process of remodeling a home varies greatly in terms of scope, cost, and time required. Some tasks require permits and the expertise of a professional. While many tasks can be done without hiring a professional, it is often best to leave this job to the professionals. If you aren't certain of your abilities or skills, hiring a professional is a good idea for your peace of mind. Here are a few tips to keep in mind when remodeling a home:
Before you begin your project, determine the reason for the remodeling. Are you attempting to sell your home? If so, it may be time to update your home's features. You may want to upgrade appliances and replace outdated walls. You may also want to overhaul the home's plumbing and electrical systems. Then, consider the budget for the project. Choosing the right materials can save you money and time in the long run. Once you've determined what you want, consider the following tips to make your project successful.
Changing the exterior of your home can add value and curb appeal to your home. It can also increase your equity and allow you to obtain a better refinance rate on your mortgage. You can even add a new room or deck to your home. It all depends on the type of work you'd like to do. If you don't have a large budget, there are plenty of inexpensive options that will still help you transform your home.
Remember to research comparable homes to decide which home features are most appealing. Comparable home sales in the same area can help you determine the retail value of your home and decide what to focus on when remodeling it. It's important to keep in mind that people who are interested in the area will be looking for certain features in a home. You may not want to invest in these features if you intend to sell your house in the near future.
Addition
Home additions can increase living space, create work or play space, or add square footage. Depending on the size of the addition, they can be beautiful, functional, and structurally sound. Choosing the right materials for the project will depend on the space you plan to add and the design you envision. Some factors to consider before building an addition include the size of the yard, local zoning regulations, and the number of family members you plan to include.
The addition process is not without its challenges. During construction, work crews may disturb your sleep, leaving you up to the whims of construction workers. Your relationship may suffer. It's difficult to focus on work when there's construction noise, dust, and a lack of privacy. You might even be worried about money, which could make a relationship strained. Luckily, there's a way to get the money you need for your home addition project while minimizing disruption to your life. With Discover Personal Loans, you can build the space you need in less than three days.
Depending on the size of your home, you may want to consider building upward instead of out. Building up would require sacrificing approximately 80 to 120 square feet of habitable space. Your design and build contractor will weigh the pros and cons of each option. Once you've decided on the right option for your home, you'll need to obtain building permits. Some cities have strict regulations regarding the size and height of residences. Check with local zoning laws to see what they have to say about your addition project.
Before you hire a contractor, make sure to compare several estimates. Then, look online to see if other homeowners have used the same contractor. Compare portfolios and examples of the additions you want. Select six to eight contractors and then contact them to ask about their pricing and licensing. You should also call their references and ask for references. A well-designed home addition project can help make your house your dream home. You can also get expert guidance and project management.
Improvement
Home renovation, or remodeling, is the process of making your home better than before. It can include projects to improve the interior or exterior of your home. Many people choose to do their renovation projects themselves, resulting in a beautiful finished product. However, if you want to do it on a budget, you should first consider hiring a professional to do the work for you. Listed below are some tips that you can use to make the process more affordable.
Capital improvements increase the value of your home. Homeowners can deduct the cost of these improvements if they increase the resale value of their homes. Examples of improvements are a new driveway, a new roof, and siding, new insulation in the attic, a new septic system, built-in appliances, and more. Generally, home improvement projects that increase resale value are tax-deductible, though some are only deductible in the year you sell the home.
Cost
The average cost of home renovation varies widely, ranging from $19,800 to $73,200, depending on the scope and square footage of the project. While a renovation project is certainly a worthwhile investment, the cost of the process can be intimidating for most people. The current economic climate has affected the costs of renovations, making it necessary to budget carefully and research options before you begin. Below are some tips to help you plan your renovation budget.
Home renovation can add significant value to a home. Even minor upgrades such as new kitchen appliances and an updated bathroom can increase a home's appeal. Major renovations, on the other hand, can boost a home's value by several hundred thousand dollars or more. For example, building a pool or renovating a swimming pool may cost more than fifteen thousand dollars but can add a lot of value to your property.
Budgeting for such a project is essential but can be tricky, especially if you're not sure what materials you'll need. While you can use estimates in a table to help you create a rough budget, you should set aside 10 to 20 percent of your budget as an emergency fund. This way, you'll be more likely to think twice about the costs of unforeseen expenses and will be able to budget appropriately.
If you're renovating an older property, make sure to hire an experienced contractor, as these projects can be expensive. If you plan to renovate the entire house, you might find outdated electrical wiring and lead pipes, which will cost you more money. You should also check if you need to replace any plumbing and electrical systems, as well as additional extensions. Painting the home is an easy way to refresh its appearance, but it's important to get an estimate from a reputable contractor.
Planning
When planning home renovations, you need to consider the budget and timeline of your project. The renovation should fit into your overall aesthetic style and match your long-term plans. To help you with this, check out the home renovation timeline and budgeting guide. You can even create a timeline yourself! But be careful: these resources are not free. You may end up with unexpected expenses and delays. So, it is important to check with the council before beginning your renovation project.
It is important to remember that no renovation project is ever without hiccups. Always plan for a few extra dollars to pay for any changes, mistakes, or hold-ups. Bad weather can also delay your renovation project's timeline. Adding in the cost of materials can also be costly. If your budget is tight, it's best to make adjustments based on the actual cost. This way, you won't get surprised by unexpected costs later.
Your budget should reflect your priorities and expectations. The more well-planned you are, the less likely you'll encounter unexpected costs. Make sure you research contractors, project costs, and timelines, and factor in any unforeseen expenses. You also need to have a checklist of the features you want in your new space. You may even want to create a "must-have" and "nice-to-have" list. This way, you'll know exactly what you're going to pay for each feature.
Categories: Home Remodeling
Tags: painting services, kitchen remodeling, bathroom remodel services, cabinet refacing, flooring
If you are considering doing a major renovation on your home, there are many things that you should know first. You'll need to know exactly what to do and what it will cost you. Here are some tips to help you determine how much the project will cost and what you should expect. Also, it's…
Recent Comments
No comments to show.